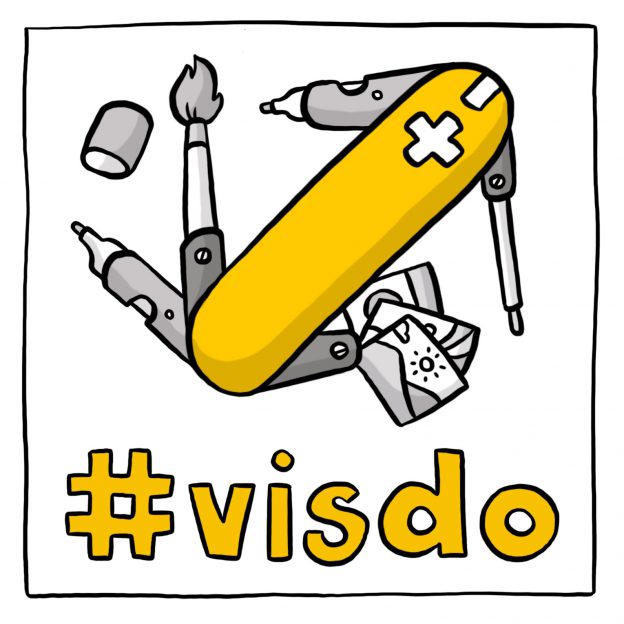 What to do when the seminar room is empty?
Let's say your seminar is today. You arrive early to prepare everything. You enter the room. Emptiness. Where you would have expected a projector, a flipchart or whiteboard, or at least pens, you find nothing. And there is no one far and wide who can provide what is missing. The participants are on their way, it will soon start. What to do? Panic? Not us.
Because today I'm giving you a little toolbox that will enable you to use images in your seminar without any outside aids or materials. You can do that? Oh yes.
Preparation and Mac Gyver Kits
As is often the case in life, preparation is also a big plus in seminars. In order to be able to react spontaneously to circumstances, it helps to have the necessary resources ready in advance. Do you still know Mac Gyver? The daring adventurer from the 80s who was able to master the most dicey situations with just a few tools… He reacted spontaneously to what came up, used materials he found on site and sometimes also had one or two tools with him (especially his Swiss Army knife, of course).
So what are the things that we as trainers can pack in our seminar cases to be as well prepared as possible for the unexpected and rough conditions?
The Mac Gyver Kit
Equipped like this, there's not much that can go wrong. What are your favourite tools that you wouldn't want to miss in the seminar to be able to visualise something spontaneously? Do you like wax crayons, paper cutters or Tipp-Ex rolls? Or are you a fan of glue rollers? Tell me about it in the comments 🙂
Author: Lana Lauren
Translation: Astrid Donaubauer
Want more? You can find all the articles in the series HERE!

Dieses Werk ist lizenziert unter einer Creative Commons Namensnennung-NichtKommerziell-Weitergabe unter gleichen Bedingungen unter gleichen Bedingungen 3.0 Österreich Lizenz.
Volltext der Lizenz