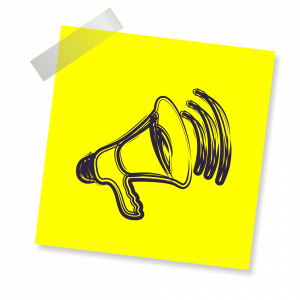 Shaking up, informing, stimulating discourse – campaigns serve as a mouthpiece where people have something to say! Especially videos are an expressive possibility. But if you can't make big media productions, you can use an app. With iMovie you can quickly create appealing videos that look like a Hollywood-style movie trailer.
Campaigns in trade union adult education
No matter whether pension, equal rights, fair wages, solidarity or diversity. There are enough topics in trade union adult education for which it is worth raising your voice. With the help of campaigns, we want to get our message across to as many people as possible. This can be a series of posters or a public discussion group, social media actions or even video clips that are distributed in various ways.
There is also a second aspect: Why not develop a campaign together in a seminar? The participants have to grapple with a matter themselves and personally before they communicate effectively to the public. In this way, campaigns become a tool of political education. Being part of your own campaign also makes you feel proud and gives you the feeling that you can make a difference.
And it doesn't always have to be glossy productions. The important thing is to have something to say!
First the content, then the creativity!
As with every campaign, the content-related discussion precedes it. The important thing is to think it over: What's our position? What do we want to say at all? What goal do we want to achieve with our campaign? Who is the target group? Develop a strategy that you can then implement together.
In practice, before talking about films or other media, the slogan should be written. Same applies here as for advertising: The more striking, the better! Here are three trade union examples:
And off to the video forge!
Videos are a good medium, as audio-visual media imprint themselves very well. With iMovie's trailer feature, you can produce trailers that look like they're from a movie without having to master video editing. You can get the results in just a few steps:
1. Open the iMovie app and select the trailer feature

2. Choose a theme that fits your message
This can be an action adventure or an emotional story. Just see what you like. If you're creating multiple clips for the same campaign, you could always use the same theme, so you get a consistent look. That way, the clips are perceived as related.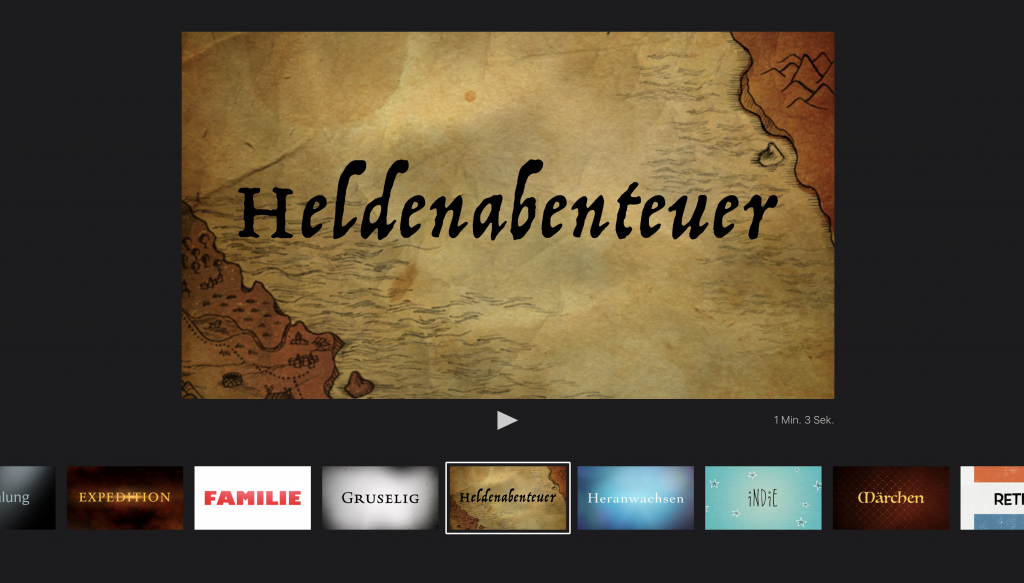 3. Insert your contents
Cut, optics and music are already given, only the pictures and the text have to be inserted. To do so, fill the storyboard on the right with video footage that you have either already recorded or filmed directly with the app. You can change the text by clicking on it.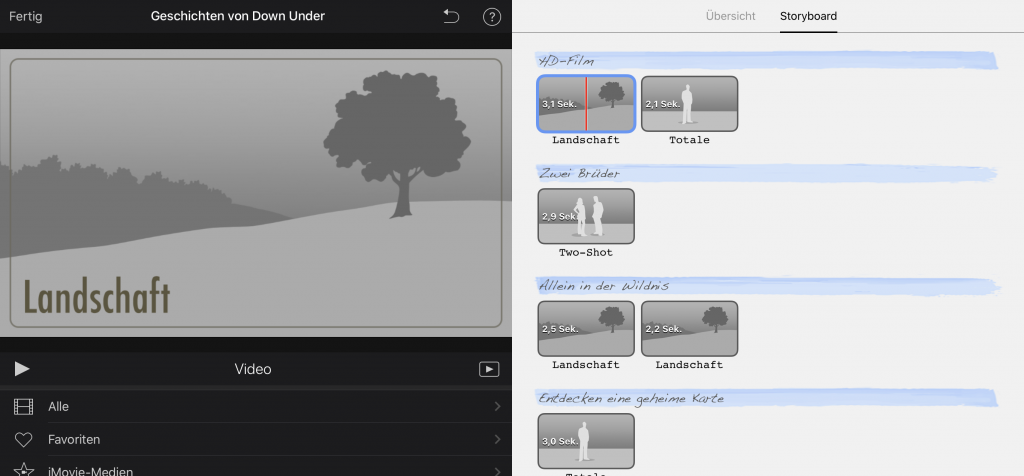 4. Fill in the credits
There are also credits in which you can put all the actors involved. Fill in the fields in the overview.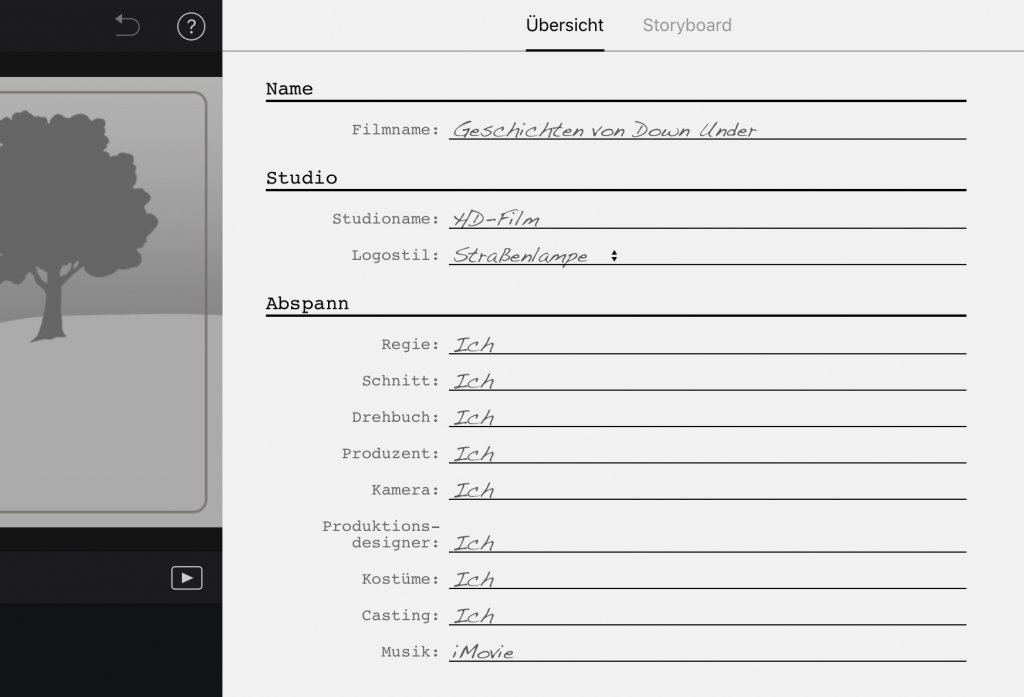 Tip: The length of the trailers is predetermined, so think about how you want to build your trailer before you start. If you want to plan in more detail, you can use the planning sheets from Tony Vincent. He has taken all the themes of the iMovie trailers and created PDFs for printing and planning.
Tipp für Android-Nutzer*innen: Unfortunately the app iMovie is only available for Apple devices. There is also a free app for Android devices, with very similar functions: Best Movie Editing – Pro Video Editor & Creator.
Spread your own campaign to the public!
Once your clips are ready, you can start distributing your video campaign. Think about which channels you want to use to distribute your videos. Do you want to organize a premiere at the cinema? Run a YouTube channel? Or use Instagram?
An example is the Instagram channel of the North Bavarian Wind Youth. The clips were created during a short afternoon workshop.
Important: Respect the right to the own image! Especially if the finished clip is to be distributed (and it should be in a campaign), you should make sure that the consent of the filmed persons is available, preferably in writing.
Conclusion:
We have something to say and it has to go out into the world! That's why campaigns in their various forms are an excellent mouthpiece. There doesn't always have to be a lot of money behind it, just lifeblood and good ideas.
And if you haven't had enough of filming, you will find even more suggestions and tips in #dido_11 Filming in Continuing Education – Part 1 and in #dido_12 Filming in Continuing Education – Part 2.
Have fun with filming! And Action!
Author: Katharina Nierhoff
Translation: Astrid Donaubauer
Read original article in German

Dieses Werk ist lizenziert unter einer Creative Commons Namensnennung-NichtKommerziell-Weitergabe unter gleichen Bedingungen unter gleichen Bedingungen 3.0 Österreich Lizenz.
Volltext der Lizenz